Malaysia - Can be your Profit Centre in Asia.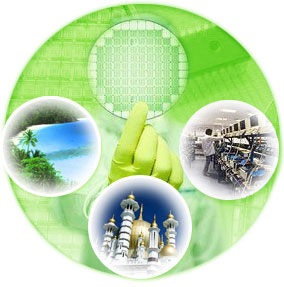 During the last 30 years, Malaysia's track record of political and economic stability, coupled with its developed infrastructure and productive workforce, have attracted an inflow of foreign direct investments from North America, UK and Australia seeking cost competitive locations to manufacture products to world markets.

It is also imperative that Manufacturers and investors fully realize the potential of the markets in Asia, especially that of the ASEAN countries. With the establishment of the ASEAN Free Trade Area (AFTA) agreement, with a combined population of over 480 million, will be an even more attractive market. Manufacturers who outsource to production bases in the region will be able to export freely, or with minimal duties to other ASEAN countries. This makes Malaysia with its industrial maturity and strategic location within the hub of South East Asia the perfect springboard into the ASEAN as well Asia Pacific Markets such as China.


Manufacturing takes the lead.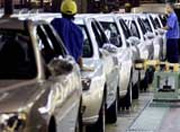 Over the past three decades, the manufacturing sector progressed from import-substitution and labor intensive industries to export-oriented, high technology and capital intensive industries. Today Malaysia is in the top 20 trading Nations in the world and on of the worlds largest manufacturers and exporters of semi-conductors, PCB and ICT products as well as products manufactured from its natural resources of rubber, palm oil and timber.



Supporting industries.

The supporting industry sector in Malaysia is very mature, catering to the parts and components needs of several major industries including electronics, auto, and machine building. Many of the supporting industry companies are long established, highly efficient providing best practice, just in time operations in the Plastic injection moulding, metal stamping and precision machined parts, mould, tool and die, plating and secondary processes fields.







Service Sector, a catalyst for growth.

The last decade has seen a deepening and widening of Malaysia's industrial base as well as the further development of its services sector. As such, a strong foundation has been laid for the economy to move forward into the new globalised environment.

In the coming decade, an important policy component in Malaysia's development plans will be to enhance the knowledge content of the economy. There will be intensive research and technology development with support from venture capitalists and with ICT as the enabling technology.






The next 10 years will see a greater emphasis on human resource enhancement; skilled and knowledge workers being among the major pre-requisites to transform Malaysia from a production-based into a knowledge-based economy.



Summary



Highly educated, skilled workforce
First world infrastructure
Vibrant business environment
Liberal government policies
Access regional markets
Wealth of natural resources.